#15841 MomMed Ovulation Test

I missed my period today (cycle day 1) and only have an ovulation test. Apparently these tests can also detect pregnancy? Does this mean I could be pregnant or do all negative ovulation tests look like this?
Tested on CD: N/A Photo'd: 4 Minutes after test
Tested On: May 25, 2023 12:00 am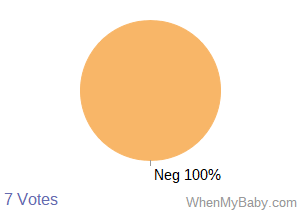 Comments - Ovulation Test #15841
No comments yet - be the first! Login to post.