Countdowns and Countups
Setup countdowns - and countups - for all your special events such as countdown to due date, countdown to (and since) wedding date. Plus, build perpetual birthday and anniversary countdowns which are setup once, auto-reset annually, and auto-age!
View your live countdown wall at any time to see how long until your date, or since your date.
Build / manage counters now! New at WhenMyBaby? Join Now!
Upload a photo to use on any counter you create; Or, use any of these images.
Sample Birthday Countdown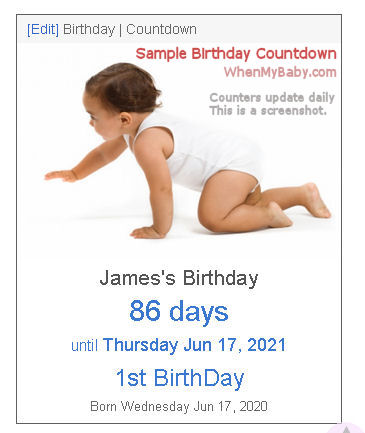 This birthday countdown is setup to automatically roll-over. It's setup just once, by putting in the date of birth, and will countdown to the next birthday, calculating age on that birthday. Once birthday occurs, the counter resets, and countdown begins anew!
Sample Anniversary Countdown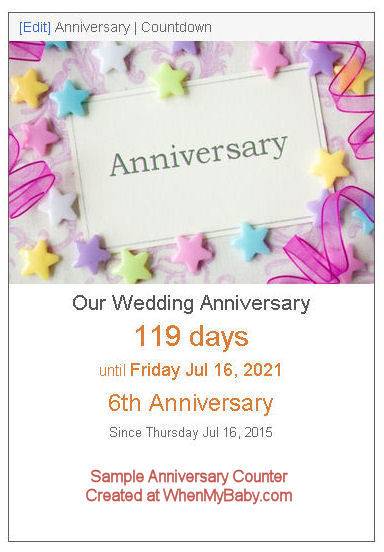 Similar to the birthday countdown above, the anniversary counter is setup once and automatically rolls-over annually!
In addition to perpetual countdowns, you can also create: one time countdowns which stop once the destination date is reached; And, counters that countdown to your date, and then countup!