#8295 Clearblue Advanced
Qu33NLizzie98
added Nov 12, 2019, 10:18 pm

You probably can't see it here but in person it was a light blue VERY faint line. I also had to go back on another app & screen shot it so you probably can't see it at all.. I just know it's there!!
DPO: 6 FMU: No CD: 19 Photo'd: N/A
Brand: Clearblue Advanced
Tested On: Nov 12, 2019 12:00 am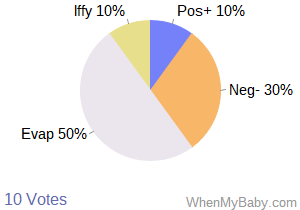 Comments - Pregnancy Test #8295
No comments yet - be the first! Login to post.