#7548 CVS Early Result
Sierradusk
added Jul 11, 2019, 11:19 pm

HPT Note : ) PLEASE DOUBLE CLICK ON THE PHOTO SO IT OPENS IN NORMAL SIZE THANKS ! Cvs ept test. Initially it looked negative but I came back an hour later and saw this line. So you think it's an evaporation line ? Thanks !!

DPO: 7 FMU: Yes CD: N/A Photo'd: 1 hour after test
Actual Result: Not Pregnant
Tested On: Jul 11, 2019 12:00 pm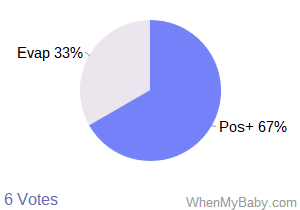 Comments - Pregnancy Test #7548
There is 1 comment for this pregnancy test. Login to post.