#7485 Generic
DMomma
added Jun 26, 2019, 9:45 am

Progression of days tested from bottom to top. Can you see a line? I've got some Wondfo test strips coming in the mail. Took another test and it was a strong + Thanks all!
DPO: 13 FMU: Yes CD: 27 Photo'd: 5 Minutes after test
Tested On: Jun 26, 2019 7:00 am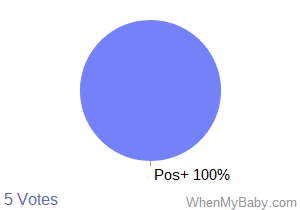 Comments - Pregnancy Test #7485
No comments yet - be the first! Login to post.