Justmettc
added Nov 5, 2021, 3:30 pm

Top test is 6dpo bottom test is 9dpo. Do you see a shadow on the last one? My eyes are playing tricks on me.
DPO: 9 FMU: No CD: 27 Photo'd: N/A
Tested On: Nov 5, 2021 12:00 am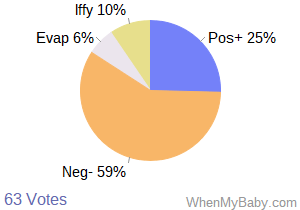 Comments - Pregnancy Test #11920
There is 1 comment for this pregnancy test. Login to post.