Hopefulwishing
added Jun 25, 2021, 11:04 pm

This is what it looked like during the result time window, but then after looking at it later, I dont see it anymore. I am confused.
DPO: N/A FMU: No CD: N/A Photo'd: 3 Minutes after test
Tested On: Jun 25, 2021 12:00 am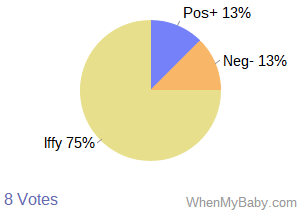 Comments - Pregnancy Test #11364
No comments yet - be the first! Login to post.